Lab Tests
Is this Pure Himalayan Shilajit clean and Safe from Heavy Metals?
Yes!! It does not contain any heavy metals or any other kind food contamination. Natural herbs shop Pure Himalayan Shilajit is 100% Food Safe and healthy! It is rated as A+ 100 % Natural Shilajit from the sample we tested by Clean Food Experts that in globally specialized labs such as "CWC" in USA and "ALS" in Australia that deal with Food and Contamination Testing.
You can see verifiable lab test report (PCSIR lab report recent one 2018) as well as CWC USA report.
Shilajit Microbiological Lab Test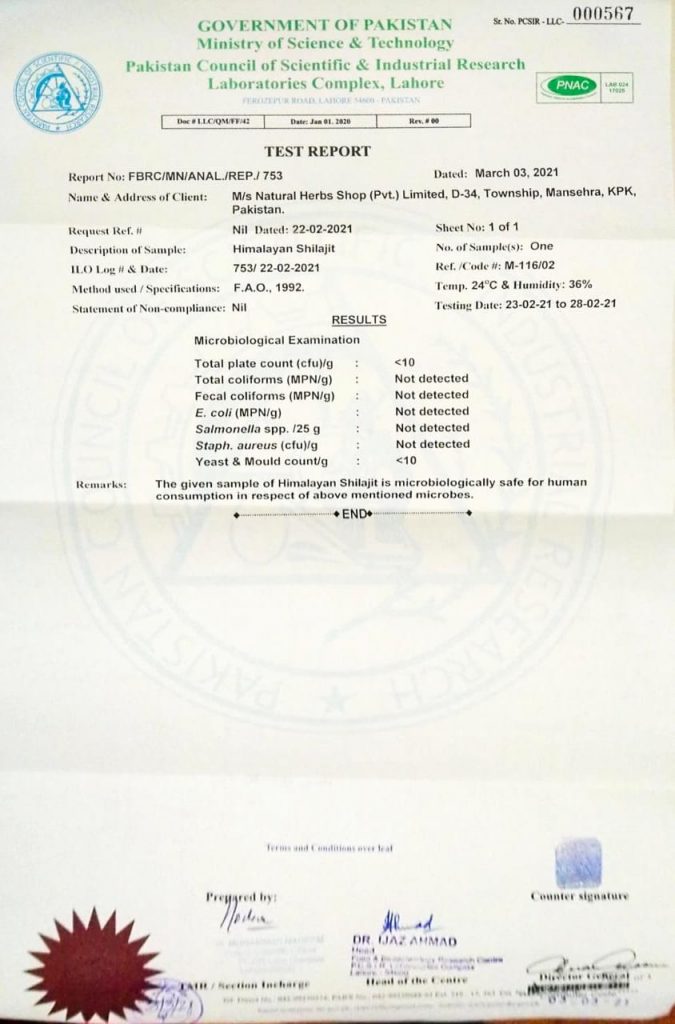 Heavy Metals Lab Test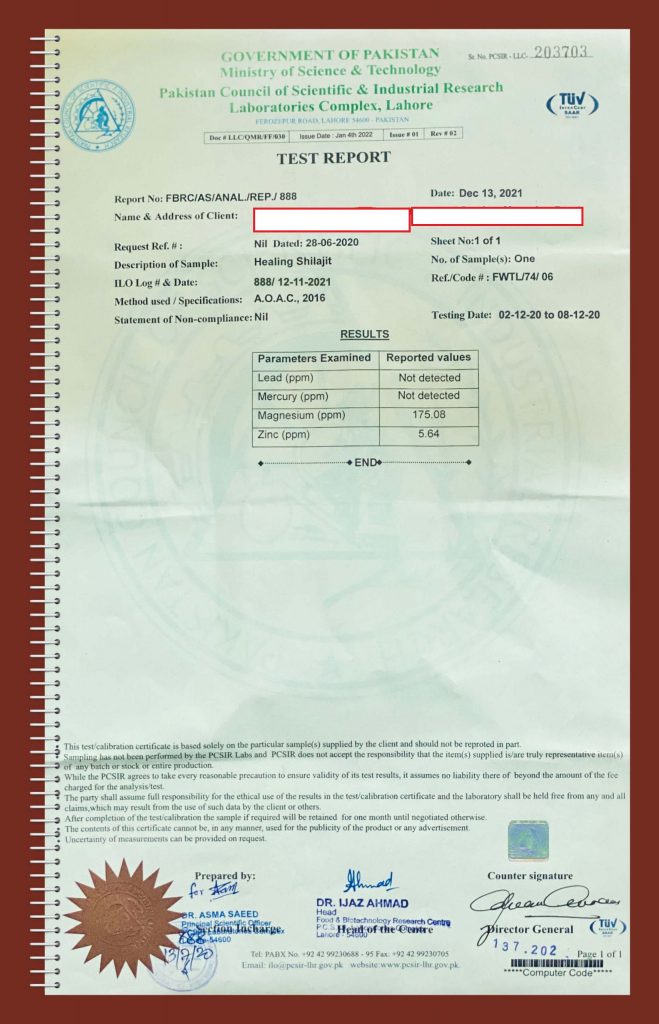 Fulvic Acid Lab Test